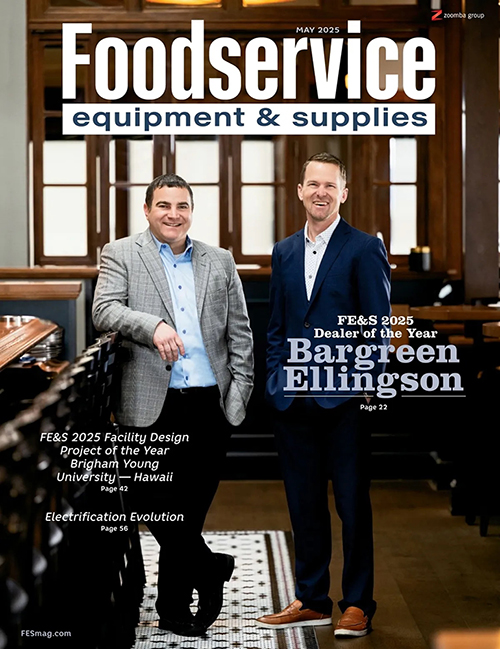 Foodservice Equipment & Supplies
Foodservice Equipment & Supplies connects with foodservice equipment and supplies decision makers through informational and educational content across a wide variety of platforms including print, websites, apps, e-newsletters, webcasts and social media. With a monthly magazine that serves more than 26,000 operators, dealers, distributors and consultants who work in the commercial foodservice market, Foodservice Equipment and Supplies is a vital component within the news and marketing elements of the $8.3B foodservice equipment and supplies marketplace.
Download the FE&S Media Kit and BPA Statement
Subscribe to FE&S.